How we can work to benefit each other
As many of you already know, I will be free as a bird from April to middle of September 2018 and as my fernweh grows so does my determination to try and use this time to learn more about the world we live in by traveling, listening, encountering and leaving my comfort zone. You can support me to do so by sharing this blogpost with as many people as possible.

Why do I need you?
When I thought about the freedom that lies ahead, I had the idea to use this trip to learn and grow not just by traveling (which always is a good education) or challenging myself but by exposing myself to the challenges and opportunities that someone like you might throw at me.
My offer to you, if you decide to accept it:
I will offer both my professional skills and personal attributes to anyone or organization willing to create a situation that is mutually beneficial.
The added benefit is: You can have my skills and me for FREE!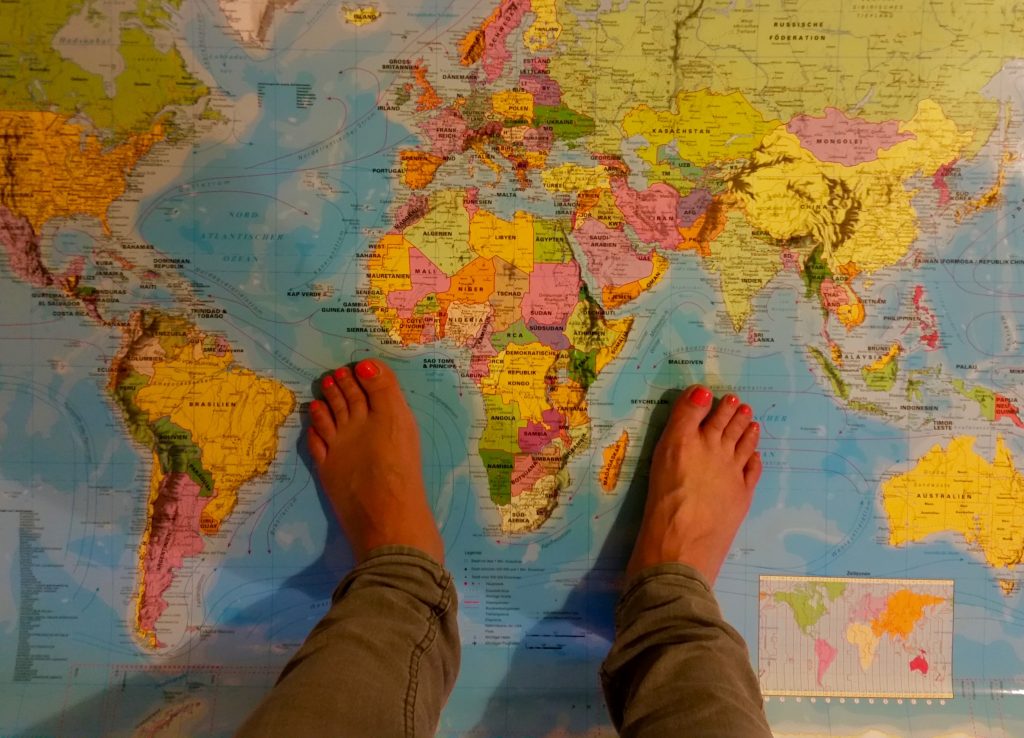 You can skip the next two paragraphs if this makes sense to you. If not, I will give you some background: Last time that I had the luxury of being free for six months, I had made plans about countries I would visit beforehand. I thought I should have some places figured out and I would save some money by booking flights way in advance. There were so many places waiting to be explored.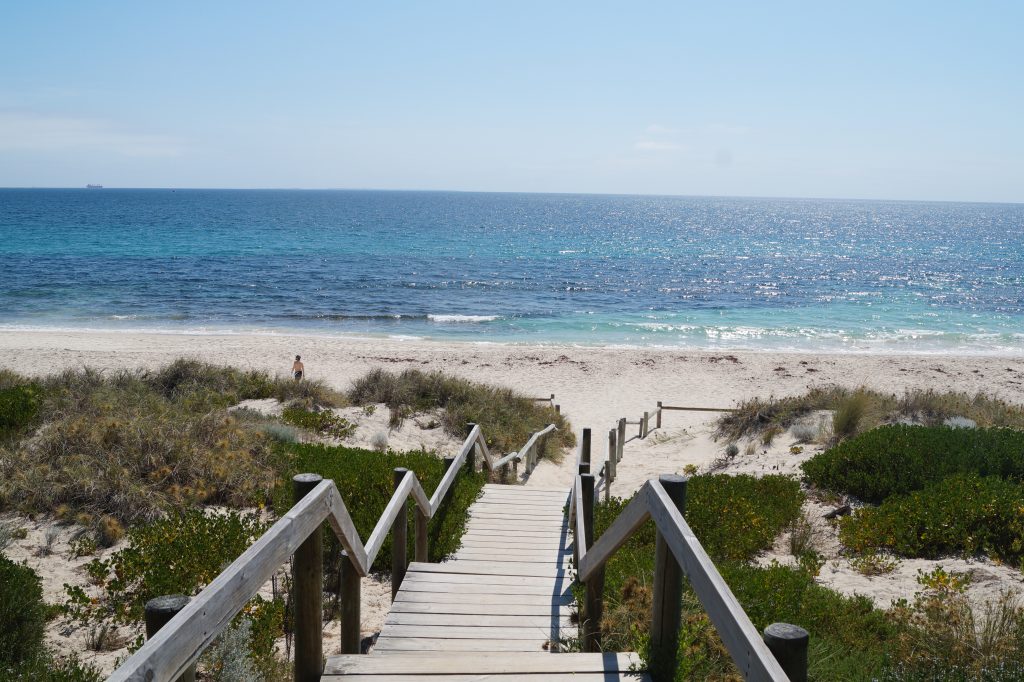 I somewhat anticipated that even though I didn't schedule many things, it would still be too many and this turned out to be true. The luxury of long term travel is being able to take things slow. Being able not to make any plans. At least when you don't have to worry about money too much. As my leave is paid, I want to fully embrace my freedom this time. I already started growing into it on my last trip, but I want more. So at first I thought I will just choose my first destination (I'd love to start in Tel Aviv), stay there as long as I feel like it and then continue like that but then this idea popped into my head: I want to develop new skills and challenge myself so why not offer my skills to people who can use a hand and who can help me grow by teaching me something new? You scratch my back and I'll scratch yours.
What can I offer?
Extensive social media skills
Writing
Marketing
Training people on the job
Sales Experience
Restaurant experience; waitressing, kitchen hand
Fluent in German and English, some French
I'm very good at adapting to new situations and surroundings
When I don't travel I work as a social media manager with Germany's largest health insurance. I'm responsible for their Facebook and Twitter, the community management, influencer marketing and many more things. We have ten million customers. My work is both, strategic and conceptual, I'm responsible for the social media part of many of our marketing campaigns, I write, I train coworkers in community management and do many more things. I spent some time of my professional life working in London and I studied at Macquarie University in Sydney for a year, so I won't have any problems working/ living/ supporting/ thinking where English is spoken (which is not a must, I'm happy to conquer any language barrier with you.)
What exactly am I looking for?
That's a tough one. I f I knew exactly what it is that I would like to learn, I would go for that and ask the right people.
The whole idea is to be surprised by what might happen and to embrace the unpredictable. It can be something that helps me gain more skills that I can use in the workplace but it also might be something that teaches me lessons for life. Doing work supporting those in need in a foreign country. Help you market or organize your next yoga retreat in trade for free participation. Anything is possible, so go ahead – surprise me, gain my support and help me experience an adventure!
Here are some of the things I've been thinking about:
Travel (really anything travel-related is interesting as this is one of my passions. You need someone to go to a place and write about it? I'm in. You want to market your hotel or destination or need a hand in your resort? You need a deckhand when relocating a yacht? Anything, really)
Social Media/ Marketing hot and new (well, that is my job but as there are always new things going on, I'd love to learn about the new stuff from you before it makes its way to Germany)
learning about life (whatever you can think of basically)
photography (I travel with my camera and I'd love to become more professional with it)
Yoga ( I can help you market your retreat and you let me participate)
gaining new professional skills (in exchange for the time I spend supporting you)
volunteering (I'd love to spend some time helping you with your project for a good cause. You support people, work on environmental issues? Let me help.)
Housesitting (you can travel while I look after your house and get to know your hometown)
teach me image editing in exchange for my marketing skills
Spanish (you live in a place where Spanish is spoken? Help me learn the language while I do something else in exchange)
Guitar (I've always wanted to learn how to play the guitar)
teaching English as a foreign language (I'm not a native speaker but I'm sure I could be of help teaching those who don't usually have access to language education)
sailing 
Who am I?
This is for those of you who don't know me yet.
I'm Nina, 42 years old, currently – and for the bigger part of the past 17 years – living in Hamburg, Germany. As mentioned above I'm a social media/ content marketing manager by profession. I run a travel blog, love photography and exploring.
My friends describe me as authentic, smart, passionate quick-witted, caring and tough – at least that's what they tell me 😉
I'm ambitious, openminded, can easily adapt to new situations, I have a very outgoing personality but at the same time I'm empathic and can be a good listener. I don't have kids but I like most of them. Oh, and clearly I have a sense of humor.
What are my expectations?
I am willing to use my spare time investing my skills in a project that will benefit you but I will only do so if we create a situation which will be of benefit to both of us. So while I'm willing to throw myself and all I can offer in 100 percent, you shouldn't expect me to do so if I can't see that this experience will teach me something or be rewarding in any way.
How can I benefit from investing so much? Well, there are multiple options. The most important will be that we are equal and that whatever I do, gives me a chance to learn something new. Something that broadens my horizon, challenges my comfort zone or strengthens my professional and/ or personal skills.
If you believe what you could offer isn't enough to have someone invest their time and travel to your country, you might think of taking care of my flight, accommodation or food or pay me if you like to (not a priority of mine).
If you'd like to have more information before offering anything like this, just let me know and I'm happy to answer all of your questions.
Who I'd love to hear from
I am really open to hearing each and every suggestion. I have asthma, so can't do really, really exhausting physical work but that's the only thing I want to eliminate for now. Doing lighter physical work, spending a lot of time outside? Definitely possible.
Whether you work in marketing and could use a free hand in return for more knowledge (I'm especially thinking of my U.S. network here) or you run an interesting small business that needs some advice to start their social media or other marketing activities or you want someone to sit your house at some location where I can still find some activities, I can spend my time with – please let me know. But everyone who is not working in an organization is more than welcome as well! I'm a fast learner, so throw your challenges at me!
Where am I willing to go?
I've previously travelled to the U.S., Australia, Dubai, India, Syria, Lebanon, Jordan, Bali, Singapore, Hong Kong, Malaysia, Morocco and many European countries. Traveling has taught me to observe the unknown before judging and to be even more confident in myself than I already was.
Basically, I will go anywhere but a place in Germany. This is my home country which I can explore on weekends, I don't want to take six months off to stay at home more or less. The more beautiful your hometown, the more tempted I will be to pay for that trip and come grow with you.
My preferences for this trip? Israel would be nice for the start as I would love it to be my first destination. A country I haven't visited yet or one that I already know. Go ahead, surprise me!
How can you support me?
Please share this blogpost with as many people and organizations as possible. The more people I can reach, the more likely it is that I will find people who like my idea and have a need that I can meet. If you can think of something that I could do which might benefit both, you and me, please don't hesitate to drop me an email or call.
You can't imagine the backscratching deal but know someone who would love the idea? Please connect us, that would be highly appreciated.
How can you get hold of me?
You can either drop me an email (nina.voncken@yahoo.de) call me or text me on WhatsApp: +491721522180. I'm also happy to call you if you send me your number. I'm looking forward to hearing from you.
Thanks for sharing and helping me to experience yet another adventure!